Did Someone Say Puppies ?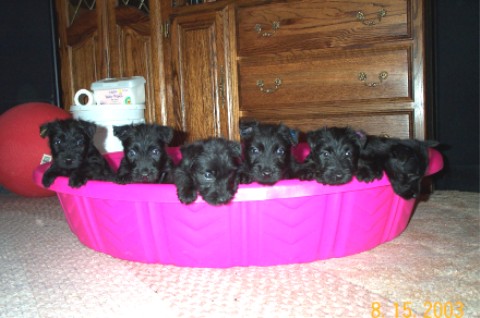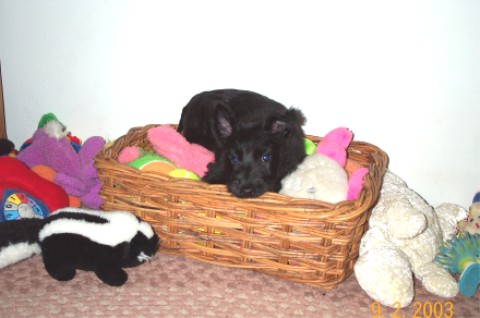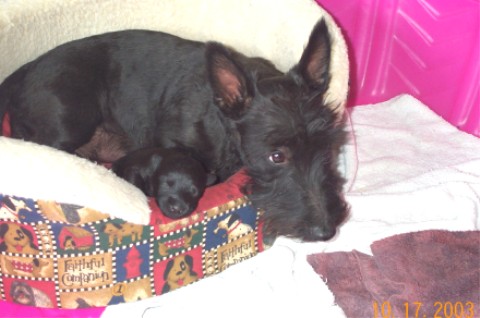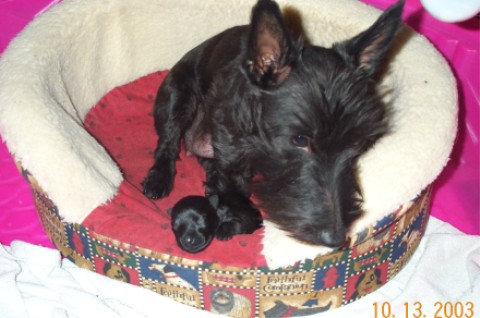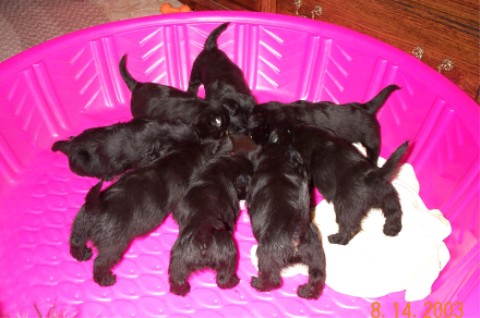 This page was last updated on: January 21, 2014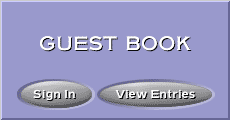 Buster likes to nap with his favorite toys!

The Lone Ranger naps with mom.

Litter of 8 little square bottoms feeding.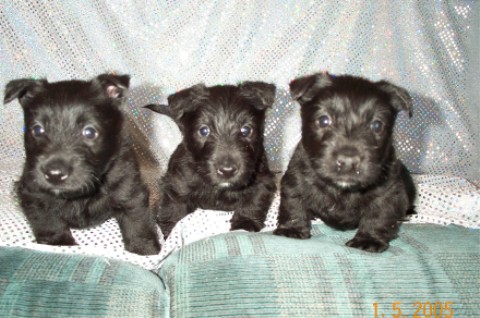 Spring of 2005, Litter of 7

Georgie, Precious, TurtleTopper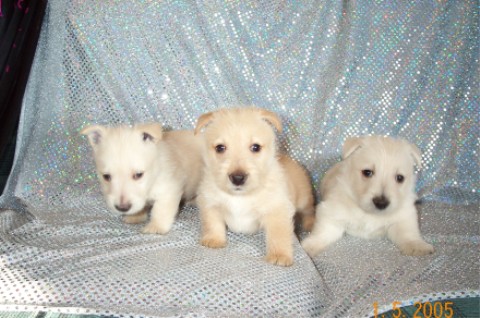 Duffy, Strawberry Dusty, Polar Bear (Lilly)

2005, 4 weeks old

If you are looking for a new Scottie puppy email or call me to see if I have any puppies available.  Many times I can assist you with finding your next wee one even if I do not have babies available myself.

Meet The Official

White House Scotties

News Flash

We have a brand new litter of Scottie puppies!  Born on May 9, 2009.  All black in color, 5 boys & 2 girls.  Puppies will be ready for their new homes on July 4 th. 2009. 

May 25, 09  Puppy eyes are opening up.  They are seeing their world for the first time.  And learning to stand up and walk around.  Little tails are held high with excitement!

June 1, 09   Yesterday I started supplimenting the babies.  They are growing so fast now and momma Miss Mouse In The House is not producing enough milk to keep up with 7 hungry puppies.  First dish of milk replacer and the puppies are covered with it.  It didn't take long to figure out how to lap up the warm milk.  Everyone is fat, sassy & happy!