Pittypaws Special Blend Scotties

                    Golden Girl

Meet the newest addition to my home.  Golden Girl, aka Goldie.  I have waited and searched many years to find the right little girl to join my family of Scotties.  And she has just arrived.  I found this sweet little doll in Knoxville TN.  Born on January 17, 2001.  On March 22nd. we flew her from TN. to WA.  Such a very long day for a wee lassie... On her shipping date she was 8 weeks old.  Watch her grow up to be our next little lady of the house.  Golden Girl is a Wheaten Scottish Terrier.  A very hard color to find in this breed.  Most are black, or shades of brindle.  On this page I will post new pictures of Goldie as she grows, learns new antics, & gets into mischief.............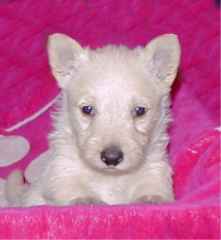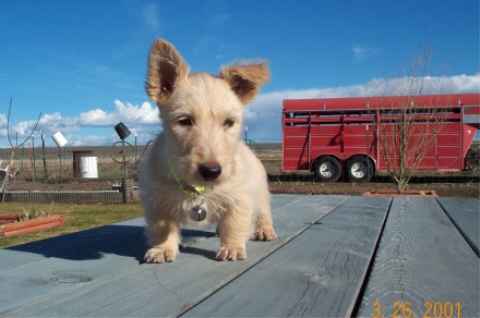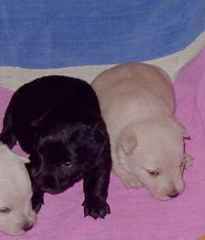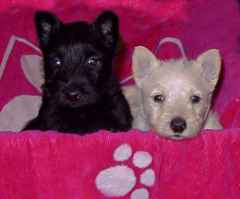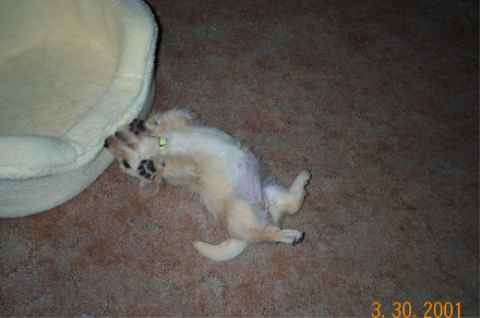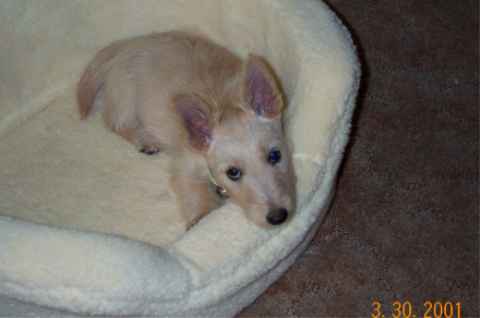 Golden Girl, 9 weeks old.  Why do I have to stand on the table mom?  Can't get a photo snapped fast enough while Goldie is on the ground~  Little wiggle bottom is always on the go!

Golden Girl and litter mates at 2 weeks old.

Golden Girl & her sister at 5 weeks of age.

Basket Time Play, but mom was not supposed to be watching me.

New basket for me?  Such a large basket!  Wow, I never had my very own basket before.  I like it,  :)

Opps!  I rolled right out of my basket~  Bad basket, better bite it for letting me fall out.  LOL.

Oh Mom!  you were not watching me were you?  I am so embarrased for roling out of my new basket and getting caught doing it.  Oh the indignity of being spyed on!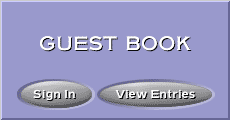 This page was last updated on: January 30, 2014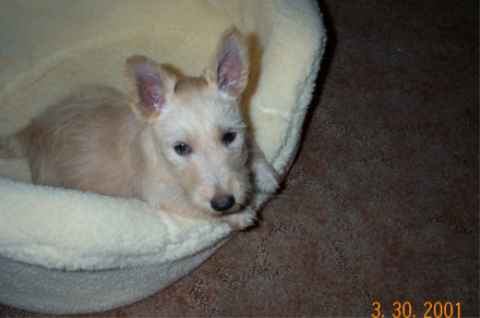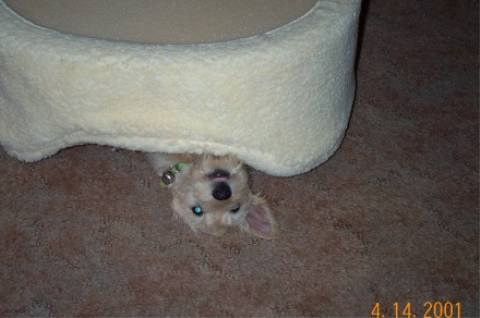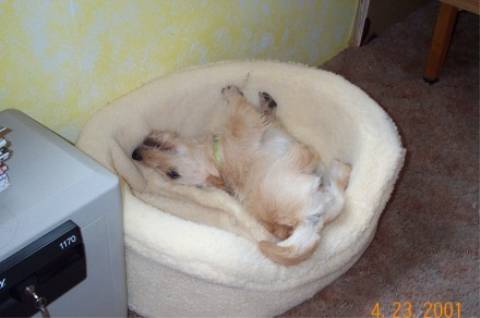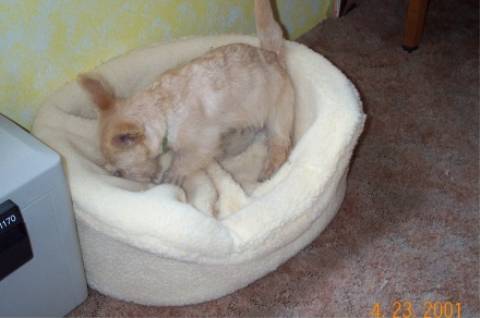 Awww!  Is this how we are supposed to sleep in the basket??? 

Dog Gone It!  Who turned my bed back up right?

Now I have to start from scratch!  How do you turn it over?  I know the bottom is in here somewhere.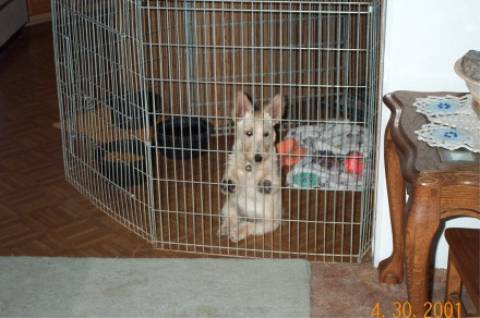 On Nuts!  Just call me Golden Sitting Bear`  Back in jail again?  But I was having so much fun chewing up the sectional!!!  It was only a couple of mouth fulls out of the middle.....  Gives me time to plan my next chainsaw attack.  Guess I will just have to sit it out for now!


A Golden News Flash!

July 8, 2003   Golden Girl is the proud mom of 8 tiny Scottie puppies!

                         5 black females & 3 black males

2005  Golden Girl is again the proud mom of 7 tiny Scottie babies!

4 black & 3 wheaton

Email me to prequalify for a baby Scottie of your very own.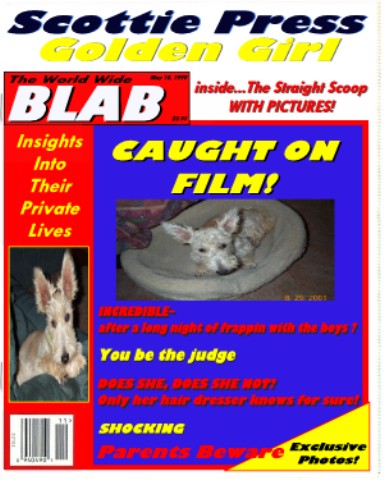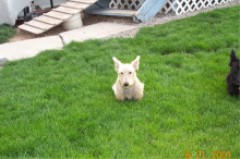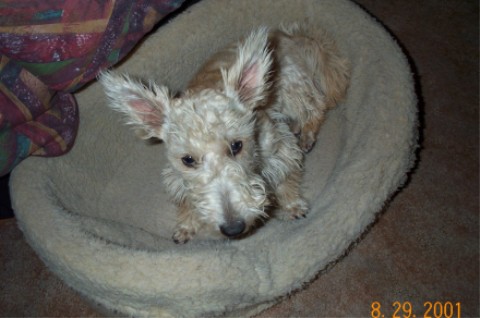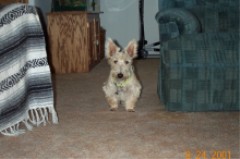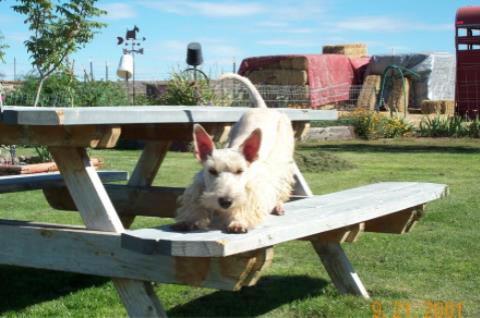 Just another bad hair day!

Did you call me again mommy?  I promise I wasn't doing anything notty...... yet!

I like to nap in the sun on the table, and always top it off with a good stretch when I wake up.